OUR PARTNERSHIPS & SUPPLIER RELATIONS
We stand for connection and resource optimization.
Addapters has been establishing partnerships throughout the years, with big and small companies, from all sectors and industries. We believe that the added value of a solution is better exploited the more it is used and enjoyed.
Here you can find some of our "sexiest" partnerships, but believe us, we thrive for our partners and suppliers, with upmost respect and honesty.
Our policy statement is clear: Our suppliers and partners are part of our company (our augmented company) and it is our responsibility to ensure a safe and positive business relationship with all. We pay all our suppliers in less than 30 days, we do not squeeze margins or apply unfair conditions to both parts. We believe that a constructive business model is when everybody wins – the client, the agency and the supplier. That's our main job and we are proud of it.
Looking to be our partner or supplier? That would be an honor. Drop us a line and we will get back to you soon.
TECH PARTNERS:
We are Microsoft Partners CSP for Microsoft365 implementations and Modern Workplace Solutions.
We are Godaddy Pro Developers for around 10 years, with strong usage and reliance.
Although we use several technologies for e-commerce, we've partnered with Shopify for the best-in-class online shopping experience.
For secure and outstanding customer payments in Europe, we've partnered with Easypay for seamless integrated payments in digital platforms.
We are proud to be a Tawk.to partner, providing seamless integration in our clients processes and customer service excellence with ease, security and the best company.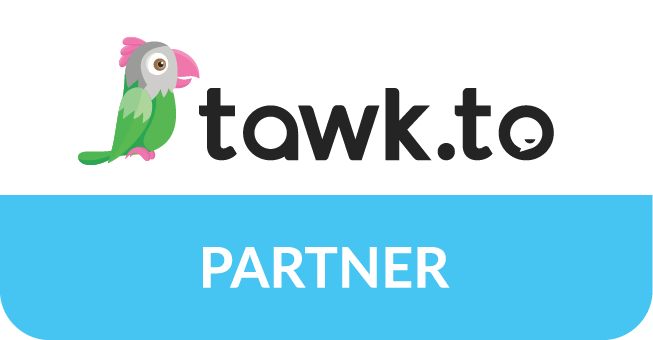 We treasure our partners and suppliers. We believe in business empathy and a healthy relationship with all our stakeholders.
Working together is more than just contracts, emails, demands and refusal. Business empathy for us is fundamental, and the expression "working together" has a deep meaning for all our employees and contractors. We have high standards, our customers have high standards, and we thrive to achieve a level of delivery that makes everyone proud and happy. This is our commitment to our clients and all our relations.